Happy Valentine's Day
Unless you live in Pakistan: "A court in Pakistan has banned public celebrations of Valentine's Day in the capital,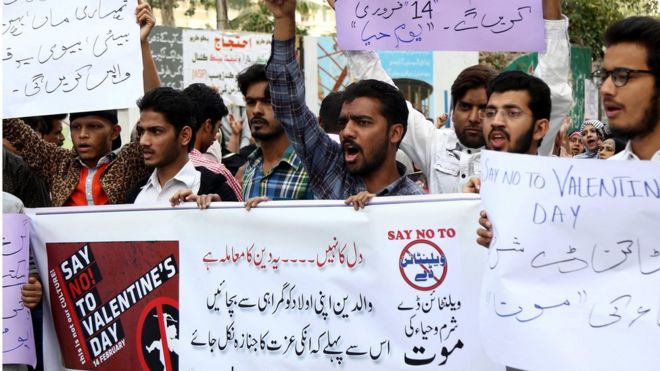 Islamabad, on the grounds that it is not part of Muslim culture. … some religious groups have denounced it as decadent. … argued that the festival promoted immorality, nudity and indecency under the cover of spreading love.
Geez. I had no idea. I thought it was just an excuse to eat expensive chocolates.